Programmable 35mm 9 smd 5050 rgb fun led amusement pixel rides features:
1.Aglare is a professional manufacturer of Amusement led,downlight with experience of 11 years.
2.Class A quality with 1 years warrany for all items.
3.Orignal Sanan chips with 100%Class A grade.
4.All leds 100% Qc passed before the shipment.
5.Fully automantic instruments and equipments like solica crystal,wire,sealing glue,spectral color separation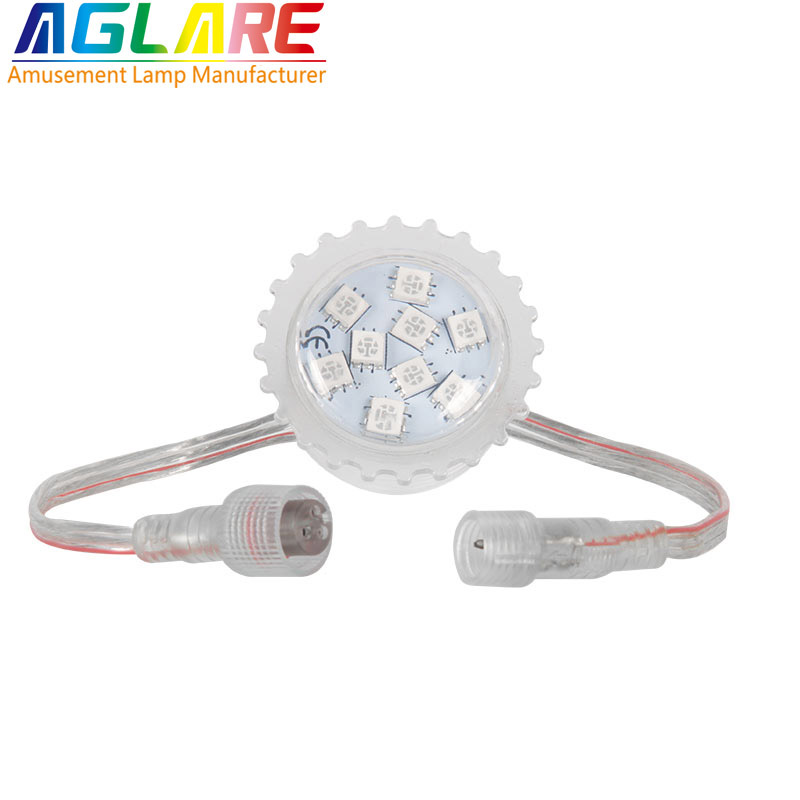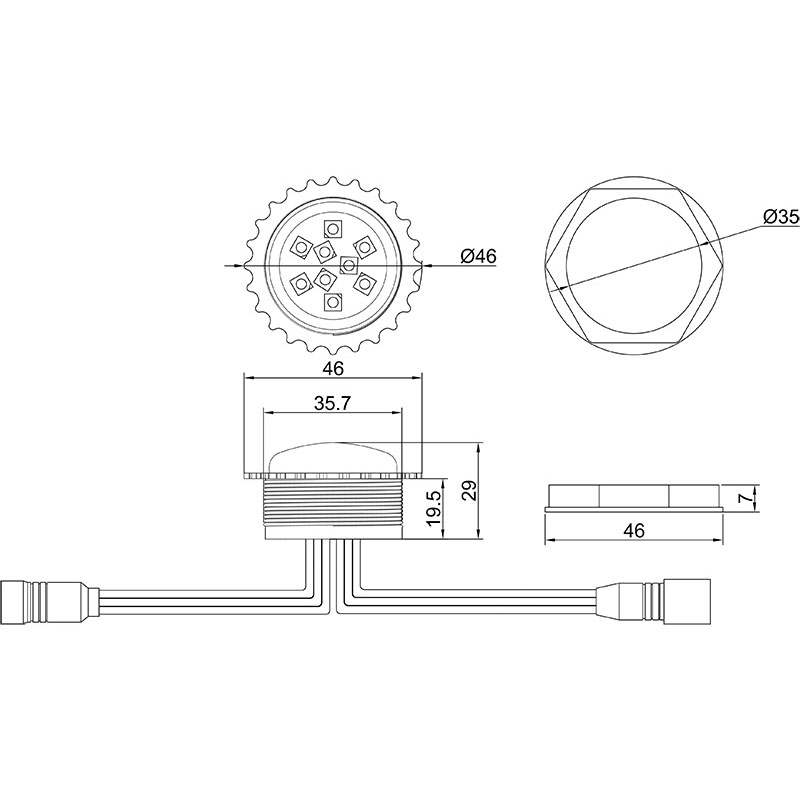 Product Parameters

Model No:
YJLED-033
Power:
1-2W
RGB:
programme
Voltage:
DC12/24V AC24V
Power Factor:
0.9
Chip:
5050 SMD
CRI:
75
Color:
RGB
Beam Angle:
180°
Working Temperature:
﹣20℃-50℃
IP Degree:
IP65
LED quantity:
9/10
Description:
Shenzhen Aglare Lighting Co., Ltd provide outdoor&indoor LED fLood fights from 10W to 155W,any led flood light cool beams with no UV or IR radiation ,Long lifespan and energy saving, high efficiency of heat sinking.We also provide some RGB LED floodlights with controller and maintenance free.LED flood lights are one of out hot sale products, we also make and market high power LED lamps, LED strip lights,LED panel lights, LED tube lights, LED falling snow lights,LED ceiling lights,LED modules,amusement LED lamp, and other variety of LED lighting products, which are widely applied in backlight, decoration and illumination.
Preprogrammable DC24V RGB turbo lights
Item No.YJLED-027
Working voltage:DC24V
Wateproof connector,IP65
Work with T-10000S controller,16 programs can be editted
1. Amusement LED Lamp:RGB(muticolor)
2.LED quantity: 9 pieces
3. LED type: 5050 SMD LED
4. Operating condition: DC15mA
5. Input voltage: DC24V
6. High consistency in light color, high cost-effective
7. Total power consumption: 1-2W
8. Colors available: red, green, blue(digital)
9 . Luminous intensity: 90-100lm for white
10. Excellent thermal management and lumen maintenance
More Information please contact Aglare's Professional sales attentive service team.
Applications:
Amusement LED lamps are widely applied in amusement equipments in theme parks, such as Ferris Wheels, Roller Coasters, Carousels, Merry-go-rounds, Wheel Rides, Tower Rides, Flume Rides and Water Rides.
TAG:&nbsp&nbsp35mm led pixel light&nbspprogrammable rgb